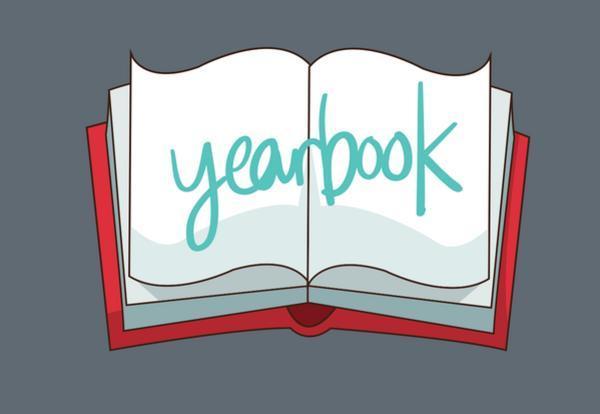 Dear Trojan Families, We recognize our role in supporting you and your students educationally during these times. We are pleased that we have been able to offer exceptional In-Person educational experiences, as well as excellent Virtual education. We are reaching a point in the year where the State of Michigan requires that our students remain in their selected educational options for a certain length of time. We are requesting that as parents and students that if you are considering switching that you do so by this Wednesday, September 23rd. If circumstances require for you to switch after this date, please contact your student's counselor for options. As always we are honored that with all the choices you have, that you continue to choose to be Lake City Trojans. Together we will continue to set the bar for excellence in education. Sincerely, Lake City Administrative Team
Virtual Students Reminder: Meal pick up will be Monday 10:00 AM-1100 AM . Door F across from the LC Preschool and next to the Middle School. If you have not picked up your meals we will need to remove you from the meal list. Thank you, KBlaszak
Virtual Elementary please pick up student supplies today 9-2:30 and 5-6:30 You may pick up at Elementary Office Thank you KBlaszak
Virtual Students Reminder: Food Pick Up will be from 10:00-11:00 AM Door F Located between the LC Preschool and Middle School Entrances We have moved the location due to Bus Traffic. Questions? Contact Lori McDonald 231-839-6600 Ext 3732



Virtual Learners Only: Virtual learner Meal Pick Up will be Tuesday, Sept 8, 11:30 AM - 12:30 PM at the circle drive of Lake City High School. Future pick up will be on Mondays 11:30 AM - 12:30 PM. If you are a Virtual Student and have not signed up for lunch pick up and would like to receive meals please fill out this form
https://forms.gle/jE79dkzeUpiXECsU9
. If you have any questions please contact Lori McDonald at 231-839-6600 ext 3

It has been quite a different start to the school year, with some students attending Virtual, while others have decided to join In Person this year. I just want to take a moment to thank our parents for their patience as we have worked through transportation issues, drop off and pick up, staggered starts and dismissals, technology challenges, and the many logistical changes that we have had to make this year. We are working to smooth out busing run times which will improve; especially after we are able to determine which students will not be riding, and looking at the efficiencies of which bus may be a better option for students. I have had many of you thank us for the work we have done, and I have shared that with our staff. We truly appreciate your trust in Lake City Schools. We believe we are off to a great start this year, please enjoy your Labor Day Weekend and we look forward to seeing our students on Tuesday. Kimberly Blaszak Superintendent



7th and 8th grade cross country sign up tomorrow at lunch. If students have a physical on file from last school year a new one is not required. The parents will be asked to complete a health questionnaire and return. Practice starts Wed, Sept 2nd, 4 PM-5:15 PM.

MS Volleyball tryouts begin Tuesday, 9/2.


LCAS Elementary Parents: Reminder: Student Drop off and Pick up has been relocated to the rear of the Elementary. Please enter at the Football Field; Students may be dropped off and picked up in the circle drive behind the Cafetorium. Staff will be located there to assist you if you have questions. Please call the Elementary Office if you need to make an appointment. Buses and Staff Parking have been relocated to the front of the Elementary due to the number of parents transporting. Thank you for your assistance, K. Blaszak

Lake City Virtual Students - Device distribution will be today (Wednesday, August 26, 2020) and tomorrow (Thursday, August 27, 2020) from 10am-2pm in the LCMS/LCHS Circle Drive off of Russell St. Also from 5-6:30pm on Thursday, August 27. As you drive through the Circle Drive, we will greet you at your vehicle and we will walk through the process together. If you are unable to attend one of these windows of time, please contact your child's building office to arrange a time by calling 231.839.6600. We are excited to see you!

Registered bus riders will be contacted by Thursday regarding student pick up and drop off times . If you are not registered for Transportation you will be parent transport. Questions? Contact Transportation!
lctransportation@lakecitytrojans.org
231-839-6047 Thank you, KBlaszak

LAKE CITY TROJANS - District-Wide Beginning of School Year Information for In-Person and Virtual Students. Building-specific letters, along with K-5 Teacher Assignments and Grade 6-12 schedules will be mailed home early this week. If you have any questions, please call our offices on Monday, 231.839.6600. (As always, commenting on social media will not yield immediate answers, as we do not regularly review these areas.)
https://5il.co/k21o

Transportation Updates: If you have not registered for busing transportation, please contact Transportation Director Connie Asher;
lctransportation@lakecitytrojans.org
. It is very important that families are registered in order for us to implement a plan for the health and safety of our students. Students using LC Buses will be required to wear a mask while on the bus. We have also implemented a staggered start and dismissal to reduce the number of students on our buses. MS/HS school start will be 7:30 AM and dismiss @2:35 PM. Elementary will begin @ 8:15 AM and dismiss @ 3:40 PM. Thank you for working with us as we work to provide a safe and healthy environment for your students! Kim Blaszak