The Girls Basketball Regional Final game tomorrow at Houghton Lake has been changed to a 7:30 pm start time.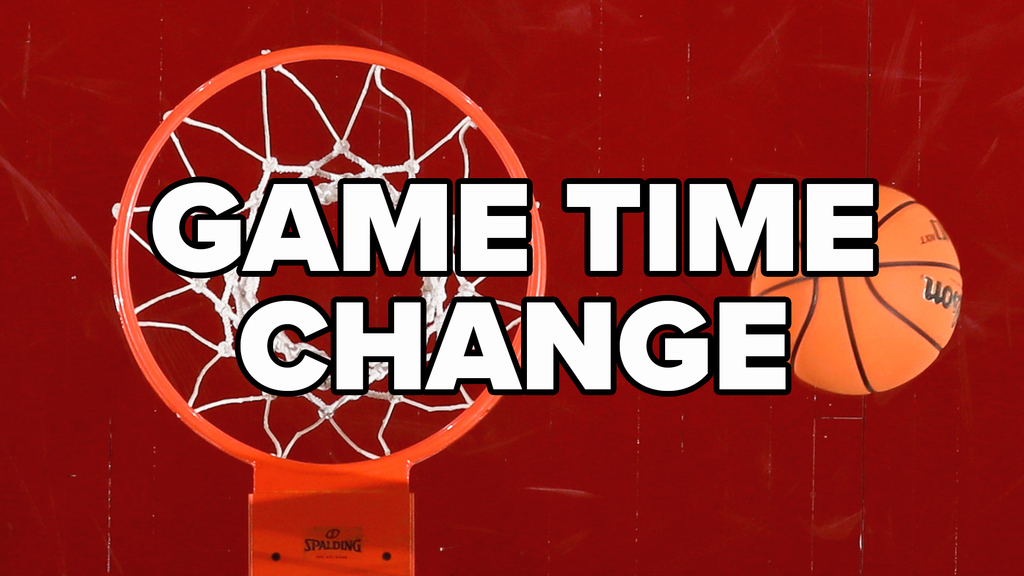 Please join us in wishing Colette Nickerson, State Finals qualifier in wrestling, good luck, with a send-off downtown along M-66 at 12:40 pm today, Thursday, March 2.
PowerLifting team pictures will be taken Thursday, March 2, after school.
The Community Center will be closed tonight, 2/22/23.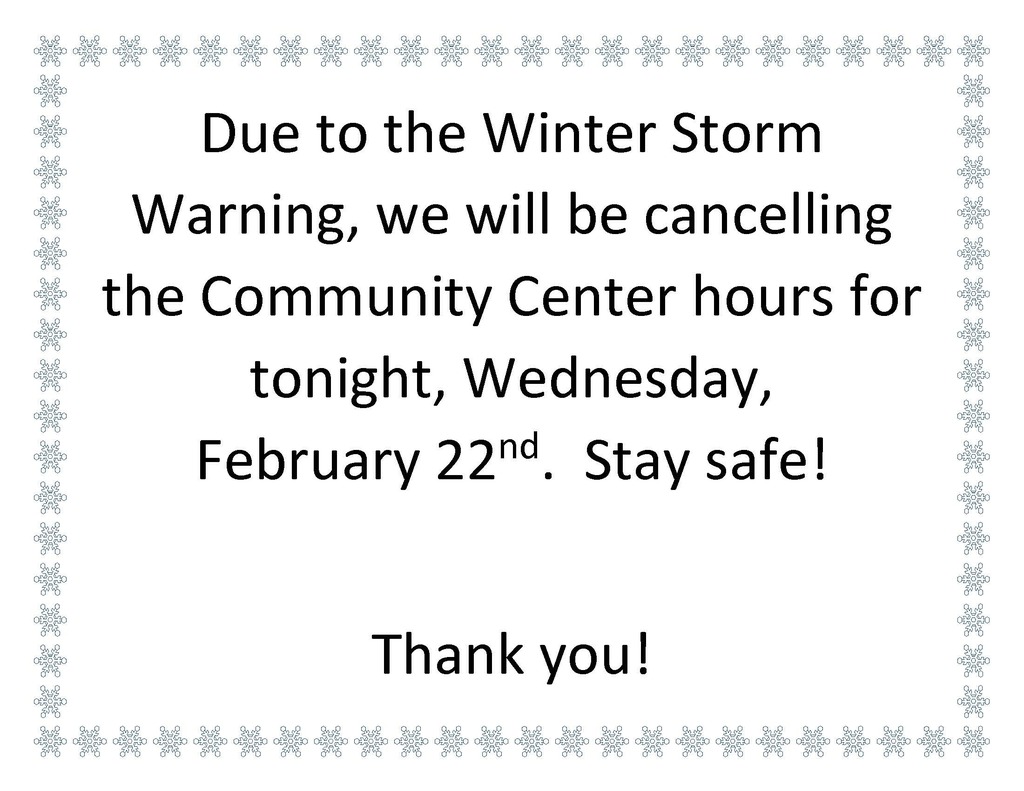 Fellow Trojans , to clarify, BaseCamp will be open this evening for the parents that are counting on it. Thanks and have a great evening!

Good afternoon Trojans, due to the current condition of our District dirt roads, and with the expected snow this afternoon and evening throughout the District, we will be cancelling all Extra-Curricular events and activities this evening, including the Community Center. Stay safe and stay warm.

Our school is participating in the life saving community service project, Kids Heart Challenge. Register your student today and help families in our community learn Hands Only CPR! Start by clicking the link and finding our school:
www.heart.org/khc
Then register your student and complete Finn's Mission! It can all be done on the Kids Heart Challenge APP on your phone. Thank you for supporting this life-saving mission!

Good morning, Lake City Area Schools will be closed today, Tuesday, January 17, 2023, due to ice-covered backroads. Basecamp will be open. Stay warm and be safe.

Good morning Trojans, due to the dense fog that is predicted to be present until noon today, Lake City Area Schools will be closing today, Thursday, January 12, 2023.
Happy Holidays from the MS/HS Office Team.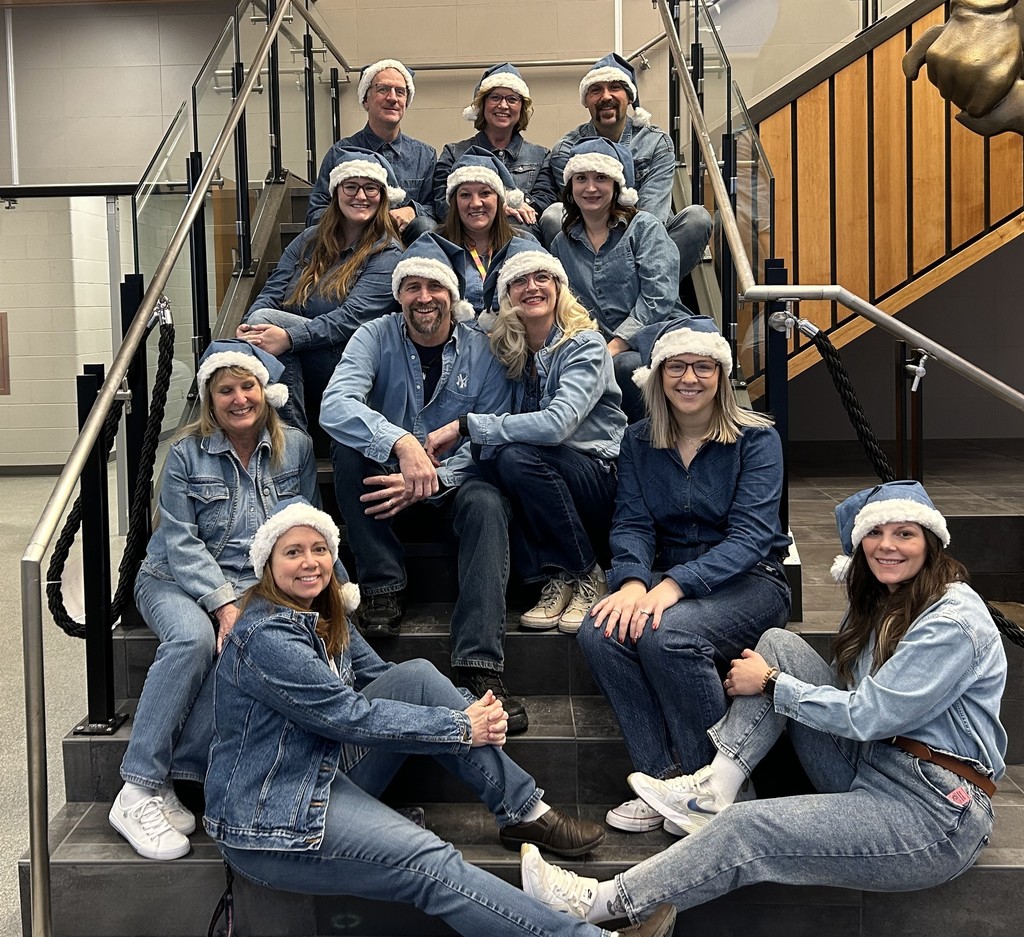 Lake City Area Schools will be closed today, Thursday, December 15, 2022 due to inclement weather and road conditions. BaseCamp will be open at the Elementary for parents who need. Stay warm and make a great day!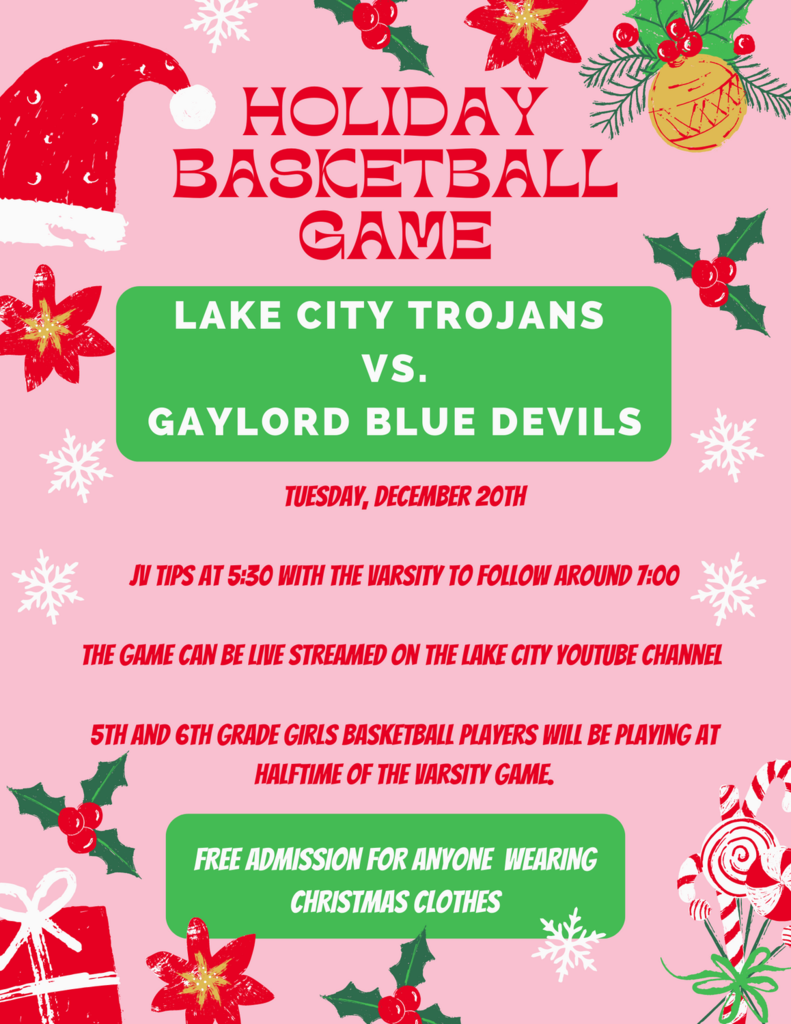 Newly added JV Boys Basketball game: 12/19 at Roscommon with a 6:00pm start.
Practice times for Thursday, December 1, 2022 Varsity Girls - HS gym - 11:00 am-12:30 pm Varsity Boys - HS gym - 12:30-2:30 pm JV Girls - HS gym - 2:30-3:30 pm JV Boys - HS gym - 3:30-4:45 Wrestling - Cafeteria - 2:45-4:45
We had a busy week here at Lake City Schools! On Thursday, November 10th we hosted our 6th annual Career Day! Middle and High School students had the opportunity to see over 20 different careers! Everything from a Farrier to Lineman! What a great opportunity for our students to learn and see what is out there for them! A huge thank you to all our presenters for taking time out of their day to come see us! And a special thank you to our Keynote Speaker for the day- Dr. Joshua Merchant- Oakland University Chief of Staff and Secretary to the Board of Trustees. A lot of connections were made and a lot of doors were opened for our Trojans! Cherryland Electric Cooperative Wolverine Power Supply Cooperative E-Sports Program, GVSU- Riley Long Baker College: Nursing, Medical Assistant, Surgical Tech, Vet Tech, and Mechatronic/Manufacturing Programs Missaukee County EMS- Alec Harness, Jessica Fouts Dimensions Salon- Kate Cobb & Jodi Bridson Lake Missuakee Area Fire Department Munson Healthcare- Sonographer Jenna Vandervelde District Court Judge Honorable Melissa Ransom Human Services, Keven Venhuizen Josh and Ashley Sloat- Aurora Patents Michigan Cat- Dylan Bertram Grand Traverse County Assistant Prosecuting Attorney- Charles Hamyln Maveric Mechanical- Scott Fagerman Halliday Sand and Gravel- Tom Redman State Geologist- Cody Withorn Michigan State Police- Darren Morris, Rob Swanson Michigan State Police Forensic Crime Lab- Jennifer Patchin, Leigh Lawson POWER Engineers, Inc- Jaime Newell Army National Guard- Eric Sturgeon CB Farrier Service- Candace Booms Cole Swinehart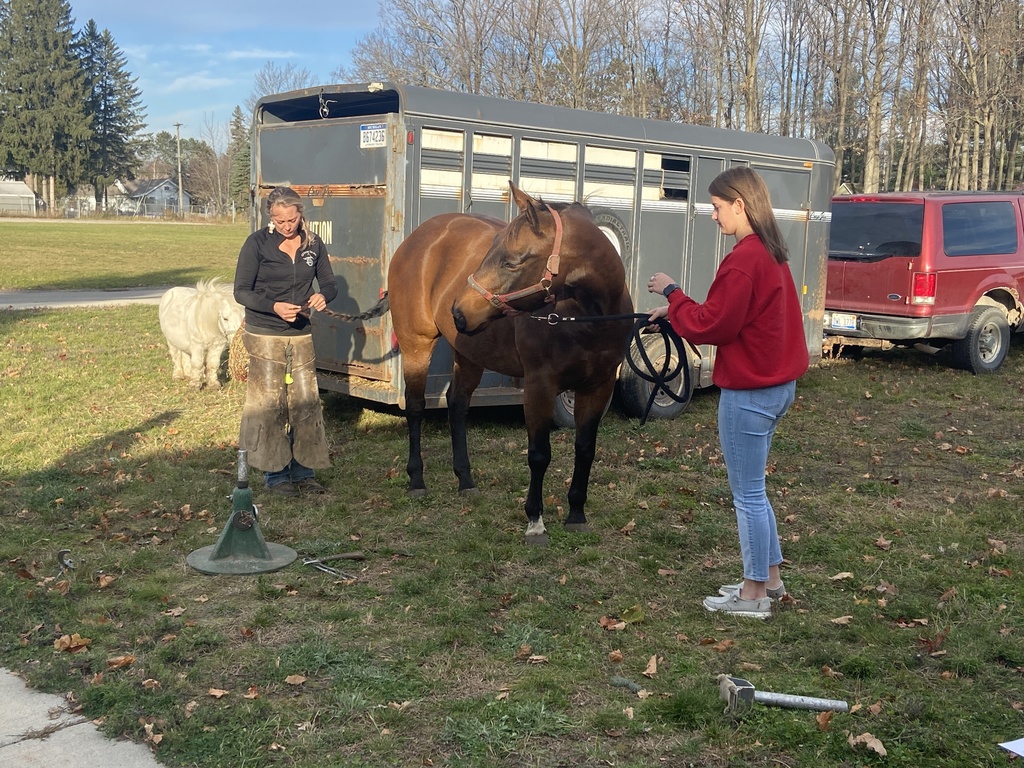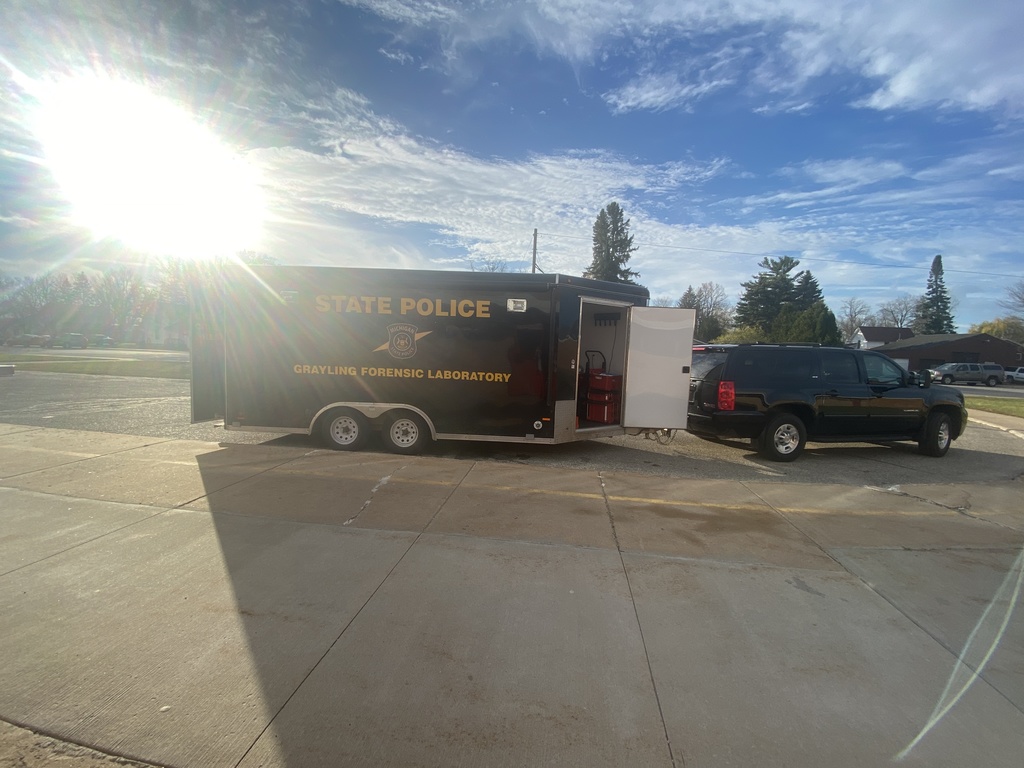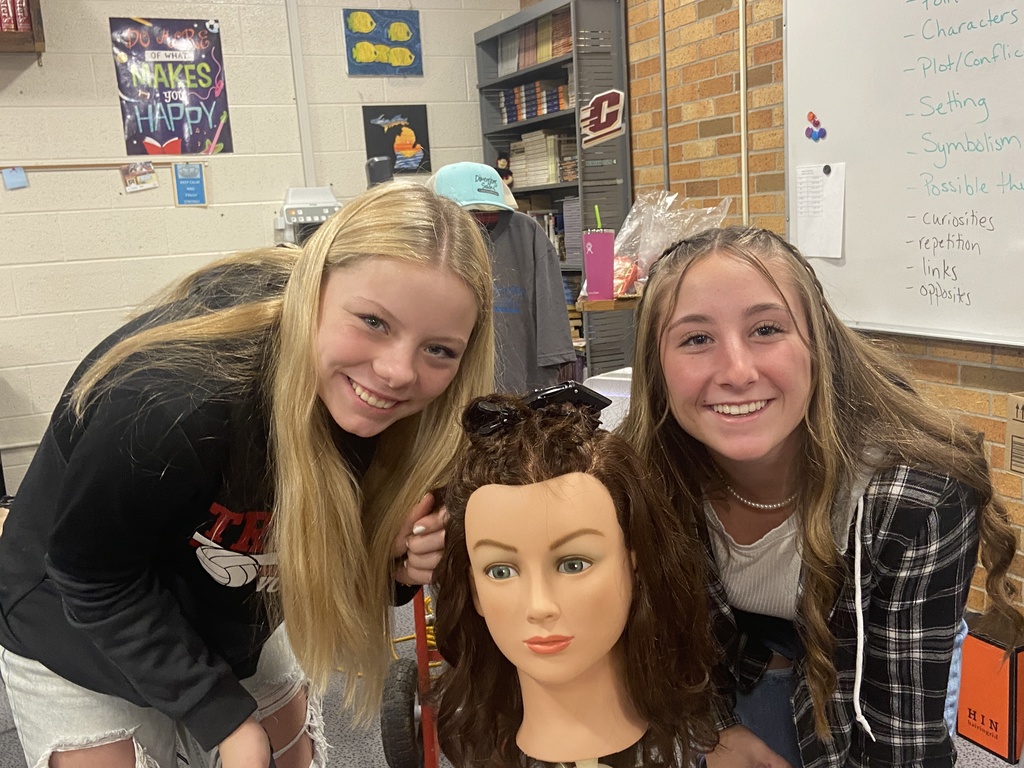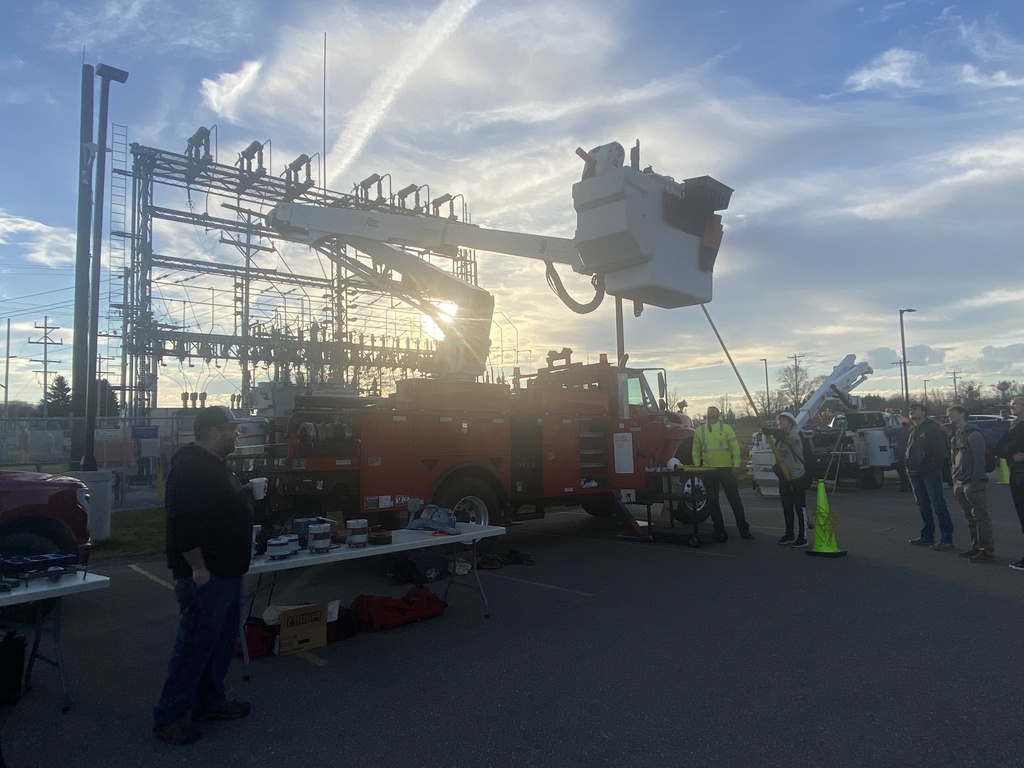 15 seniors had the opportunity to tour Ferris State University Plastic and Rubber Engineering Technology Program on Friday. While there the students learned the programs offer opportunities into almost every industry. From toys to aerospace and everywhere in between plastics are everywhere, which means that there are opportunities everywhere. Graduates start their careers in a variety of roles, such as Process Engineer, Product Engineer, Project Engineer, Quality Engineer, Manufacturing Engineer, Design Engineer, Applications Engineer. We learned so many new incredible things!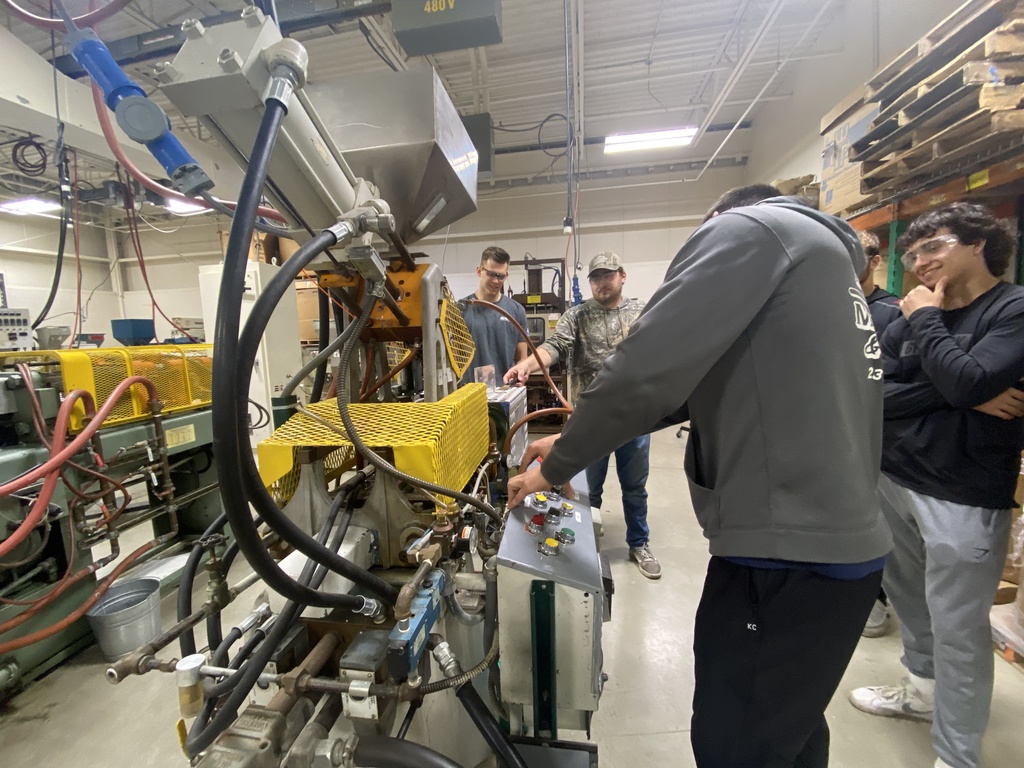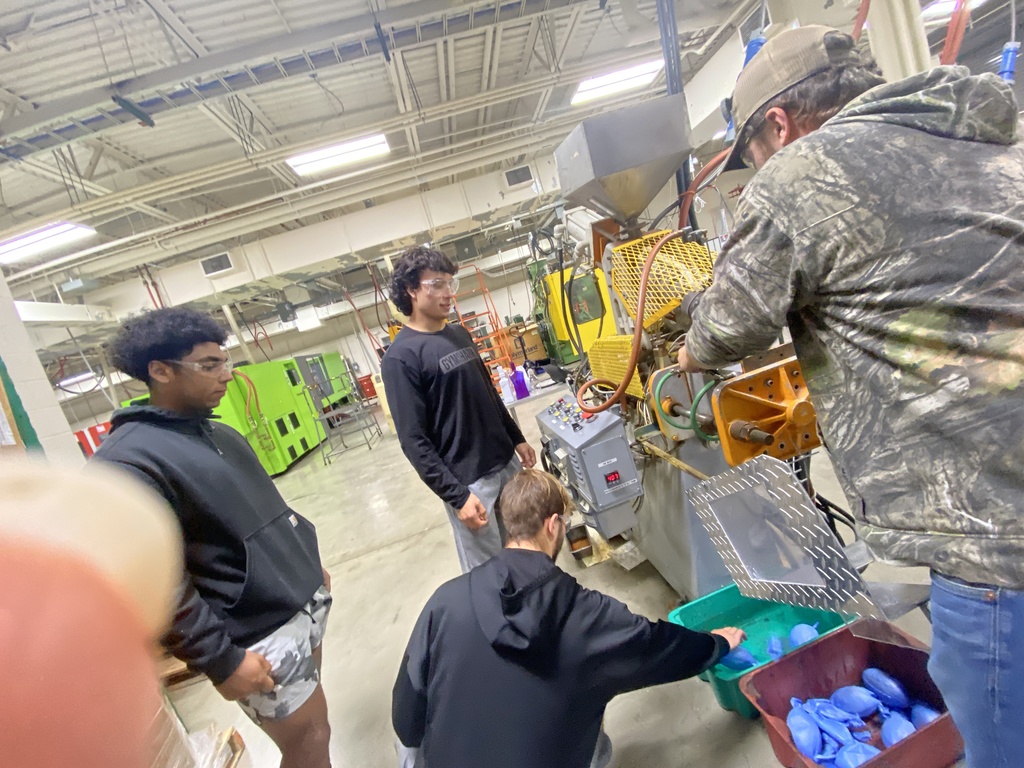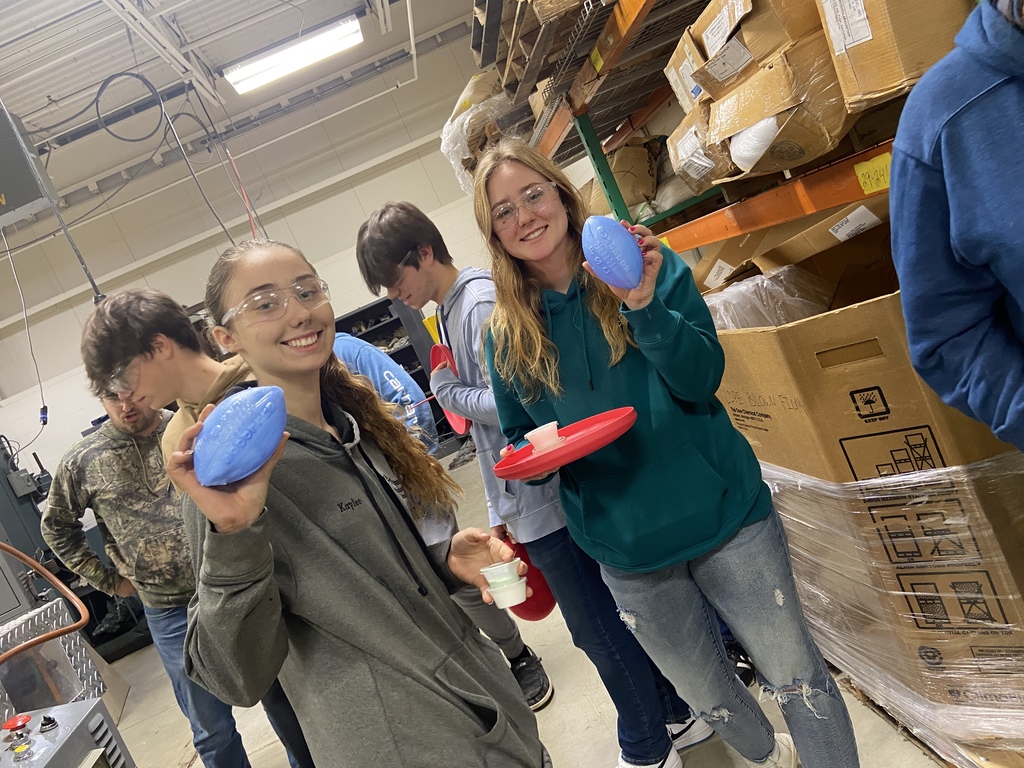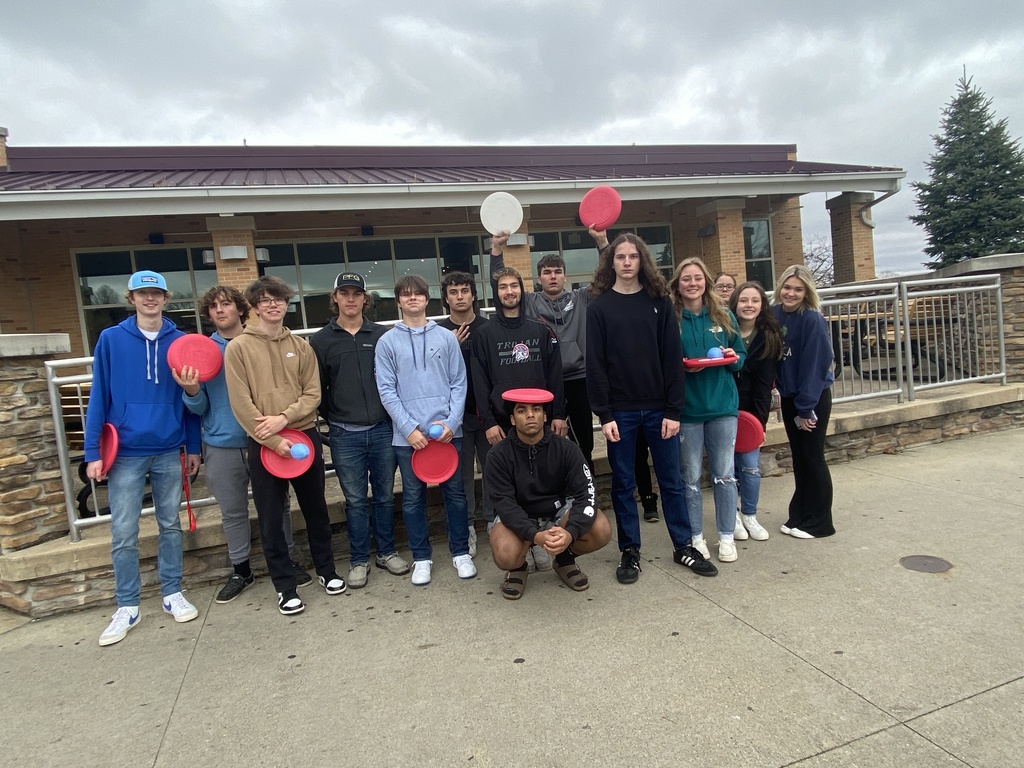 Kyndle Carpenter, a senior, had the opportunity to shadow Lake City Kindergarten teacher, Lisa Hamel. While in the classroom, Kyndle learned all the fun activities that happen in class and had the opportunity to see all the excitement in learning! Thank you Mrs. Hamel for giving our students this opportunity!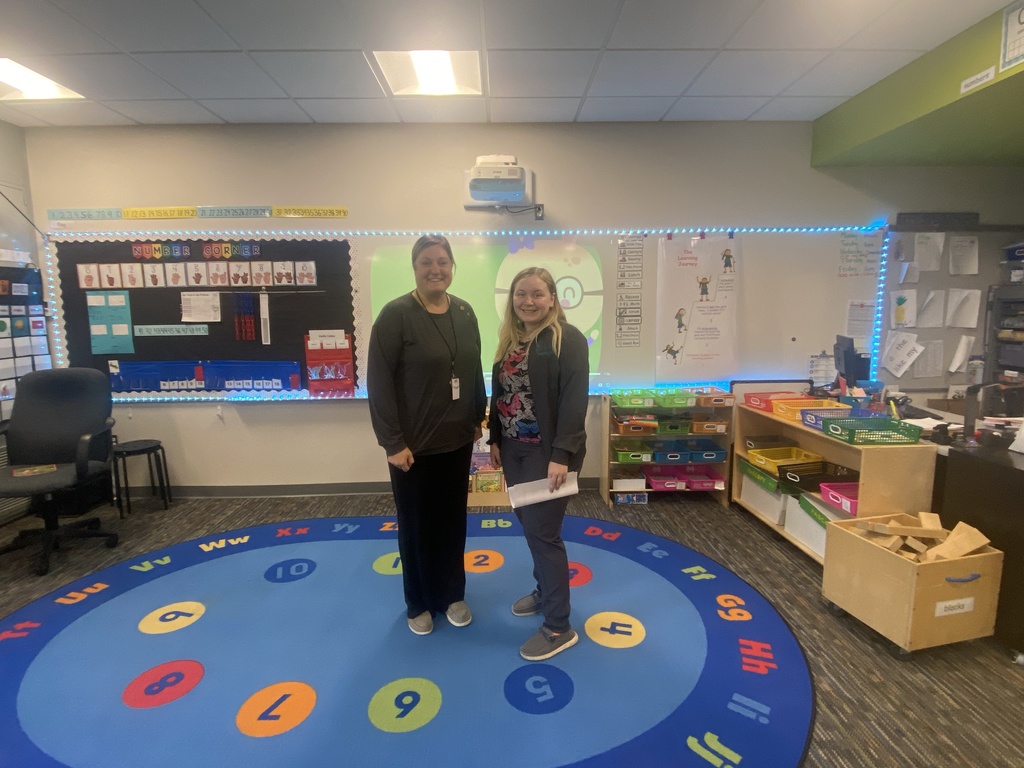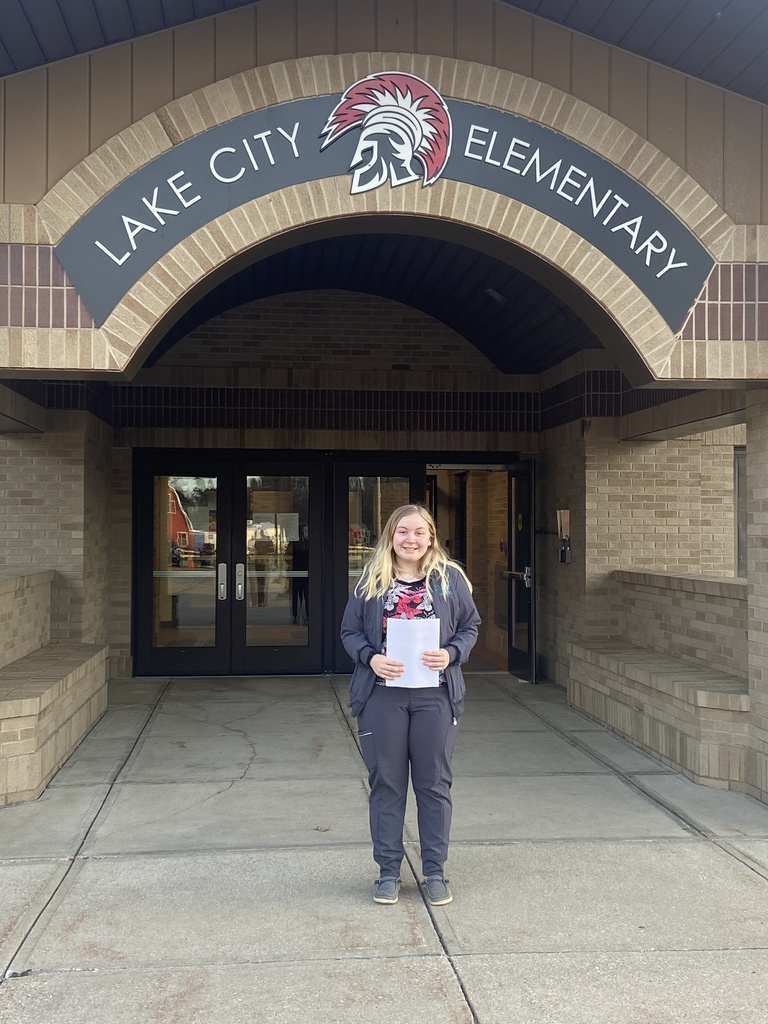 Today was music to our ears! Brianna Chaffee, a senior at Lake City High School, had the opportunity to job shadow Jessica Gonder's music class at Lake City Elementary School. While there, Brianna observed what it's like to teach elementary students the art of music, and organizing fun activities for kids of all ages! Thank you Mrs. Gonder for all the hard work you do, and thank you for giving our Senior Trojans great opportunities along the way!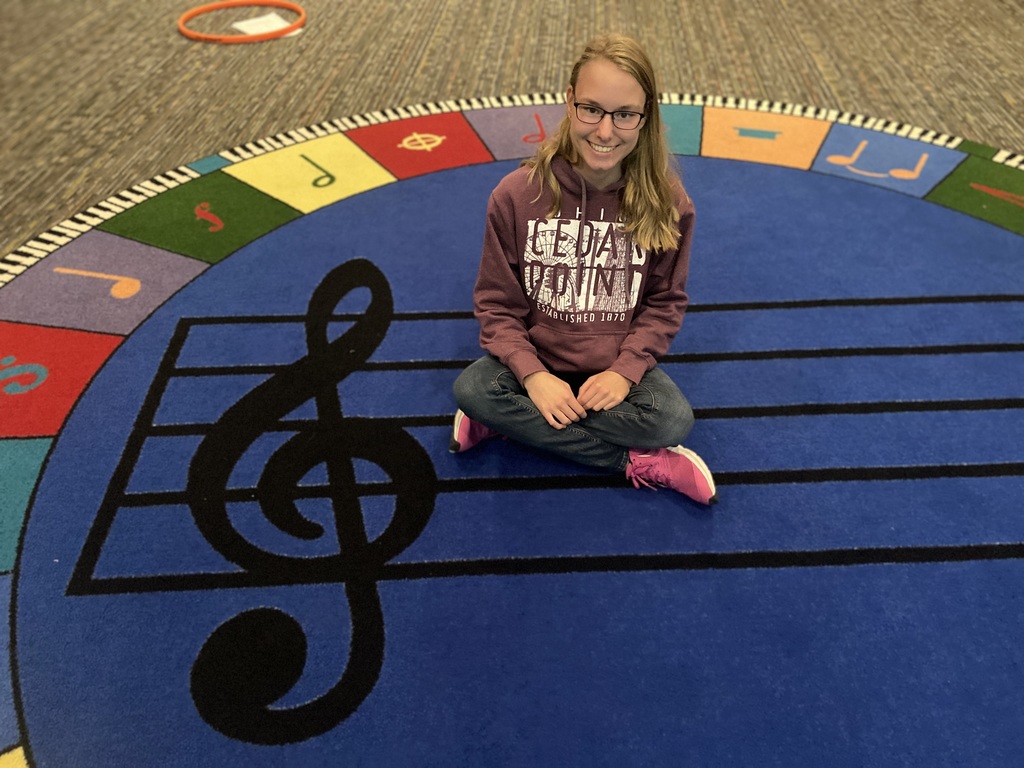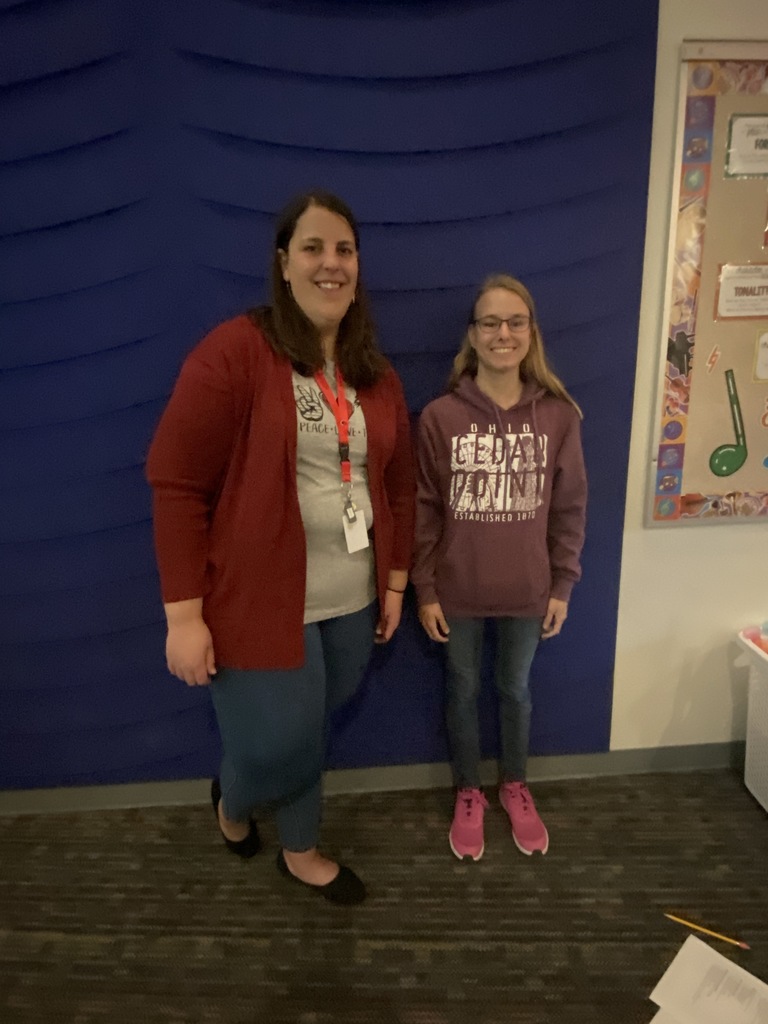 Today went to the dogs! Madison Booms and Pam O'Quin, both seniors, had the opportunity to job shadow at Danielle's K9 Designs in Lake City. While there, Madison and Pam learned what goes into dog grooming and providing excellent customer service. Both students are also in the Agriscience and Natural Resources Program at Wexford-Missaukee Career Tech Center. Lake City Schools wishes to thank Danielle and Aurora from Danielle's K9 Designs for providing our students with a great learning opportunity!